FRONTguide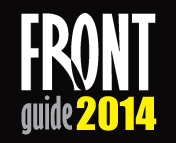 [ Click Here ] to
download the 2.5 MB PDF

Issues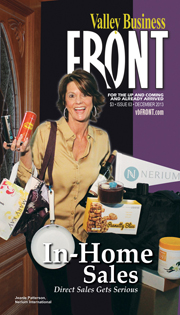 Click on the picture to view the December 2013 Issue

or [ Click Here ] to
download the 8.2 MB PDF


| | | |
| --- | --- | --- |
| | | |
| November 2013 | | October 2013 |
| | | |
| September 2013 | | August 2013 |
| | | |
| July 2013 | | June 2013 |
Welcome to Valley Business FRONT
The exciting and progressive magazine for the up and coming and already arrived.
The preferred business and news source for the Roanoke Valley, New River Valley, Lynchburg and greater western region of Virginia.
The FRONT presents stories about people you know—and people you'd like to know.
Look for your monthly magazine here each month, become a FRONTpatron and get your printed issue delivered, or pick up a copy at many area businesses (see distribution).
The FRONT is brought to you by the businesses and organizations you see on the pages each month (print and online). As a FRONTreader, you're the most involved and civic minded in our region—so we ask that you continue that commitment by visiting FRONT advertisers and considering their products and services first.
What We Offer You
Valley Business FRONT is quickly becoming everyone's preferred source for news in the Roanoke Valley, the New River Valley, Lynchburg, and beyond. In addition to telling stories of people you know—and people you'd like to know each month in the much-anticipated progressive magazine with the dramatic covers and colorful easy format, the FRONTLines section give you the latest blurbs on career and company announcements.
But that's not all!
As a loyal reader who is truly connected and invested in what's happening in our region, you told us you enjoy the FRONT magazine's approach to business news so much, you want even more. More information. And more frequently. That's why the FRONT also publishes late breaking and updated news on the popular moreFRONT.blogspot.com daily blog.
If that weren't enough, we also provide a link to our editor's personal blog at fromtheeditr.blogspot.com. This site contains and presents personal opinions separate from the FRONT, but you're likely to see that same progressive style and creative observation you've come to enjoy with the magazine.
But being progressive, innovative, and… well… more exciting than the old conventional stuffy business tabloid doesn't mean you miss out on credentials and experience. The FRONT is brought to you by an average of over 400 years of experience each month. That's directly-related professional experience in the industry from our large and diverse pool of correspondents. For such a relatively new organization, the stacking up of awards and recognition is quite impressive:
Business Advocate of the Year (nominee; multiple years)
Communication Hall of Fame (winner; 2010)
Cool Cities Coalition (winner; 2010)
Perry F. Kendig Award for Outstanding Literary Artist (winner; 2009)
Advertising Person of the Year (nominee; 2010)
Various journalism, photography, design awards over the 70-years of combined experience between Publisher and Editor